What is SEO (Search Engine Optimization) and what does it do for your business? At a high level, the purpose of SEO is to increase your site's visibility in search engines. When that is accomplished, you attract more traffic – converting it to customers and leads. To preform effectively online, it is important to have SEOs set up for your business. Our SEO services cover all areas.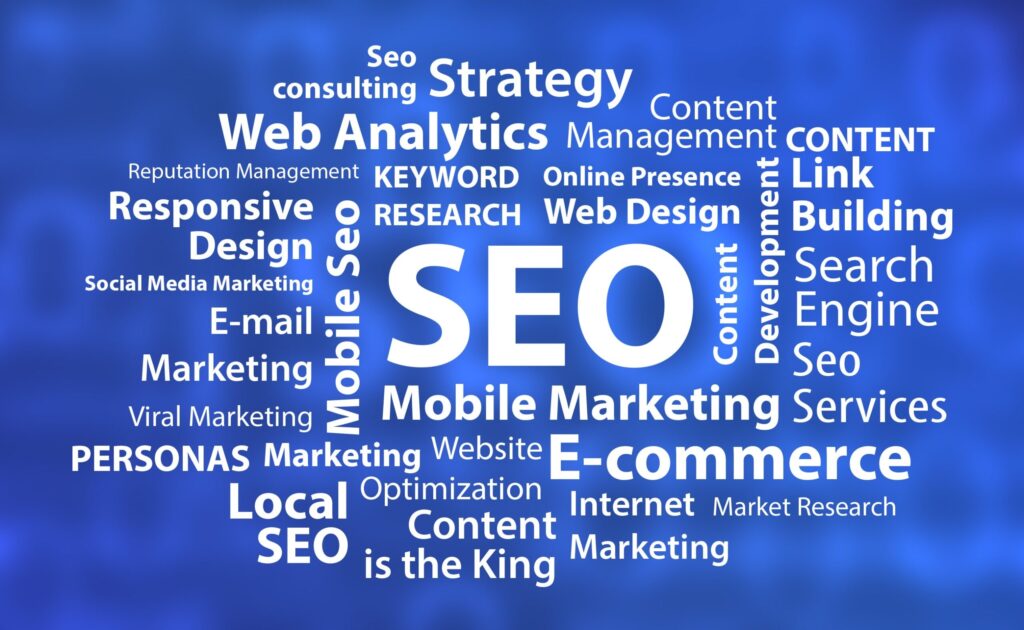 let's re-route traffic, to you
In choosing to add this option to your website, our experts will create and tailor a strategy for your business, target audience and industry. It is not a set it and forget it task. It involves identifying keywords and phrases that your customers use when trying to find your products and services and working towards having them rank well in searches. These keywords and phrases change, as do search patterns and we can assist you in keeping your site relevant. Our SEO experts strive to increase your brands online visibility, generate more organic traffic and improve your leads. Our goal is for your new or improved site to grow in popularity.
Google, has become part of our everyday language. Need information? Google it. Want to find something? Google it. Consumers today rely on search engines to find everything. From baby strollers to cars, restaurants to movies – it is all out there, available to find. Are you?
No matter what your business offers, customers are likely searching for products or services like yours on search engines like Google. Google's ultimate goal is to provide the best possible results for their users. As a result, many of their algorithm updates focus on making sure that they're directing users to sites that not only provide relevant content, but also a great user experience. Our ultimate goal is for your site to be recognized. If you want them to find you, let us incorporate SEO into your design.
Concerned about investing in SEO? Don't be. It's easy to see the return you're getting from your SEO investment. By incorporating Google Analytics to monitor your traffic, referral sources, conversions, and any other metric that matters to your business, it allows you to deliver a better experience as you gain a better understanding of your customer's needs. Accurately evaluate what's working — and what isn't — and being confident that you're allocating your marketing budget to the strategies that have the biggest impact on your most important goals.
Google Analytics is another tool that allows our team to help you tailor your website to the clients that are visiting. Analysis of how your site is being accessed With the combination of SEO data collection and analytics, we can help modify your marketing plans to be a better representation for your target market. Allowing you to invest in advertising that will generate revenue instead of on campaigns that will not be as successful.
an optimized website earns more traffic
Assuming that you want to drive more traffic to your site, SEO is the best way to accomplish this goal. One of the major advantages of SEO is that it doesn't involve paying for ad space. It can provide a boost when offering a promotion or launching a new product or service without the additional costs. Sites appearing in the organic results, directly below those ads, aren't paying a cent for those rankings.
Getting to that top spot is not luck. It takes an investment in time and money to create pages that are ranking in those spots. They appear at the top because the search engine believes that they provide value to users. As you optimize your site, you're not just working to improve where your site ranks on results pages. You're also moving above your competitors. As a result, you're earning traffic without spending a cent.
check us out on social media